Carmel Wrongful Death Attorney
Putting Families First During a Dark Time
As a client-focused law firm, our team understands that there are few experiences in life as emotionally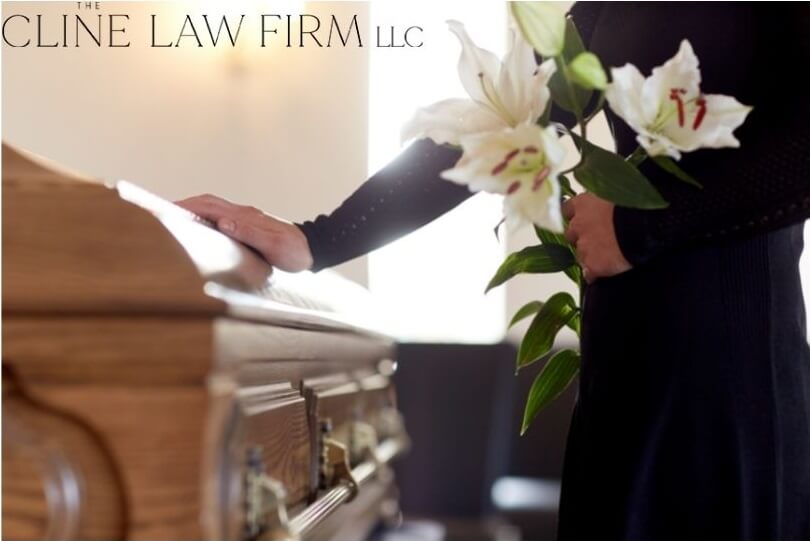 challenging, devastating, and life-disrupting as the death of someone you love. Grief is a complicated process associated with a wide variety of intense emotions. It can be made more stressful when you have piles of medical bills, lost income, and funeral and burial expenses that you cannot afford to have. You may also be experiencing anger if your loved one has been killed as a result of the negligence of another.
Whether you have lost someone as a result of a medical professional's failure to diagnose or failure to correctly treat your loved one, or as a result of a negligently-caused motor vehicle collision, you can count on our Carmel wrongful death attorneys to be at your side and to guide you through the maze of litigation while you focus on grieving with your family. The Cline Law Firm is devoted to helping families who have lost a loved one and is willing to invest our time and money in your case.
Our attorney Lance Cline is a member of the Inner Circle of Advocates, which is comprised of some of the most accomplished plaintiff lawyers in the United States. If your loved one's death was caused by negligence, our team has the knowledge, experience, financial resources, courage, and desire to obtain the compensation you deserve for your unfathomable loss.
Contact us online or by phone at (317) 526-4467 for a free consultation regarding your claim.
Common Types of Wrongful Death Claims
Wrongful death claims can arise as a result of a variety of negligent actions by persons, corporations, and governmental entities.
Common types of events that result in death include:
Medical malpractice: Medical malpractice is a leading cause of death in the United States. Wrongful death claims can arise from medical malpractice when doctors fail to timely or correctly diagnose and treat patients.
Truck accidents: Trucks can and do cause devastating injuries and deaths during motor vehicle collisions.
Car accidents: One of the leading causes of death in the United States is car accidents. Speeding cars and distracted, drunk, or tired drivers often cause catastrophic injuries and deaths.
Who Can File for Wrongful Death?
In Indiana, if the deceased person is an adult, the personal representative for the decedent's estate is the appropriate person to file a wrongful death lawsuit. The personal representative is usually the deceased's spouse, adult child, sibling, or parent. If the deceased is a child, then the surviving parents are the proper parties to file a lawsuit.
What Damages Can I Recover in a Wrongful Death Claim?
Recovering the damages your family deserves after losing a loved one can bring peace of mind knowing your expenses are covered and the negligent party has been brought to justice. According to Indiana law, certain family members of the deceased can recover damages for the following:
Medical expenses
Burial and funeral expenses
Lost wages and benefits the deceased provided
Indiana Statute of Limitations
Every state has laws regulating who can file a wrongful death lawsuit and what the time limit (statute of limitations) is for filing such a lawsuit. In Indiana, individuals have two years from the date of a negligent act causing death to file a wrongful death lawsuit.
However, there are certain instances where the statute of limitations may be different, like in a medical malpractice case. This is why you must hire a wrongful death attorney. Our team is well-versed on the claims process in Indiana and can work efficiently to file your claim so you have a chance at securing compensation.
Allow our Carmel wrongful death lawyers to pursue justice on your behalf. Call us at (317) 526-4467 so we can discuss your case. Our team has decades of experience that we apply to each of our cases.
Award-Winning Representation of Injured People
Nationally Recognized, Locally Focused
The Inner Circle of Advocates

Founding member, Lance D. Cline, is one of only two Indiana lawyers ever invited into this most prestigious and selective organization of plaintiff trial attorneys.

Best Lawyers

Lance D. Cline has been voted by his peers as a Best Lawyer in America in the fields of medical malpractice and personal injury every year since 1997, as the Indianapolis Medical Malpractice Lawyer of the Year three times and as the Indianapolis Personal Injury Lawyer of the Year in 2019.

Super Lawyers®

Lance D. Cline has been selected by his peers as an Indiana Super Lawyer and as one of Indiana's Top 50 Lawyers since the inception of the award in 2004. He has also been selected as one of Indiana's Top 10 Lawyers in 2018, 2019, and 2020.

Indiana Trial Lawyers Association

Lance D. Cline has been a member of ITLA's Board of Directors since 1984 and was selected by his ITLA peers as the Trial Lawyer of the Year in 2018.
Tireless & Fearless Advocacy
Lance Cline's dedication to his clients and his level of skill in trial advocacy have earned him membership in the prestigious Inner Circle of Advocates.
Our Golden Rule
Representing You the Way We Would Want to Be Represented
Triumphant in Complex Injury Cases

A Record of Client Satisfaction

A Legacy of Success in the Court Room

Membership in the prestigious Inner Circle of Advocates

40+ Years of Collective Experience